The Hero That Grows With Your Family
4 Humanity Baby Products
Bringing you quality baby products created with the mission in mind to end human trafficking. 4 Humanity Baby Products was founded on the belief that every human has inherent worth, and children deserve products that are affordable while also high quality making life a breeze for their caregivers. What makes your purchase even sweeter, is knowing you are donating 10% of your investment to help end the human trafficking epidemic.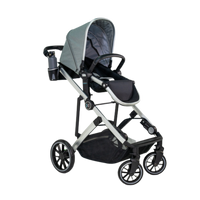 What We Sell
The most luxurious strollers on the market! Here at 4 Humanity Baby Products we sell affordable, high quality, luxury baby products for you and your little one. Our products are multifunctional and ensure the easiest transition into motherhood.
NO RISK GUARANTEE
Investing in a stroller is a big decision. We want you to be completely happy with your 4 Humanity Baby Products purchase. That's why we ship your stroller to your door for free and give you 30 days to try it out. We want you see how it fits in your car, how it feels when you test drive it on your walks, around the mall, or in the park. So please try it out on us risk free and if you decide it doesn't? Just let us know and we'll help you send it back to us for free.